The 2018 door catalogue is enriched with new and exclusive collections and is the result of a long, challenging work by our team of designers and architects in order to answer to any architectural and design need.
Typologies
Kopen aluminum entry doors were born with the aim of giving our customers the best possible solutions to their needs and that is the reason why each product is custom-made. The result is that each Kopen door is unique. Dimensions are to be considered standard up to 1.060 x 2.250 mm (dimensions referred to the single leaf – outer frame), besides we offer the possibility to develop models up to 1.330 x 2.500 mm, included the chance to choose the XL size with a height up to 2.800 mm.
In addition, with the PIVOTING solution, we can create a single-leaf XXL door measuring up to 1.800 x 3.000 mm (for models belonging to the Effect line only). Moreover, the Kopen system allows the best customizable design by providing over fifty different product configurations and by pairing complementary products (which, in order to ease handling, transport and assembly, are packaged separately), such as fixed sidelights and fixed or openable transoms and symmetrical or asymmetrical secondary leaf.
Finally, Kopen entry doors can be ordered with a lowered threshold in the black oxidized or silver versions and with a finished thickness of 24 mm, or with a mobile threshold (draught excluders) to meet each customer's needs.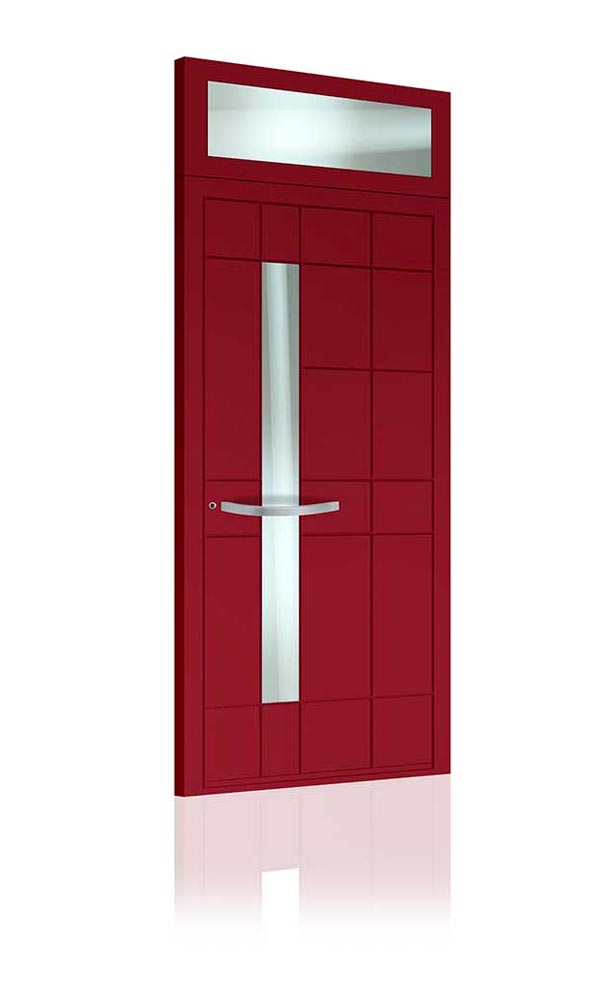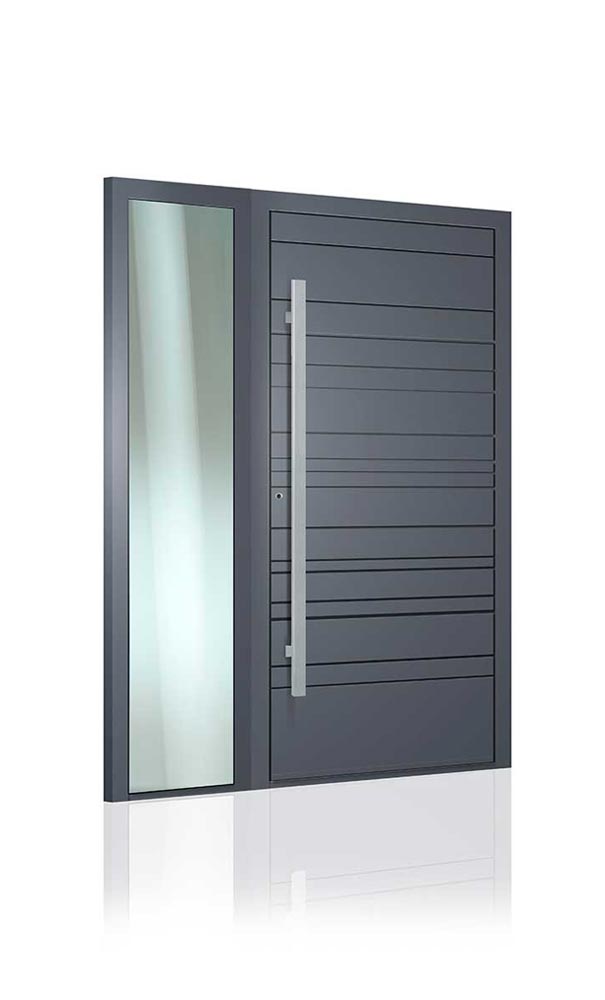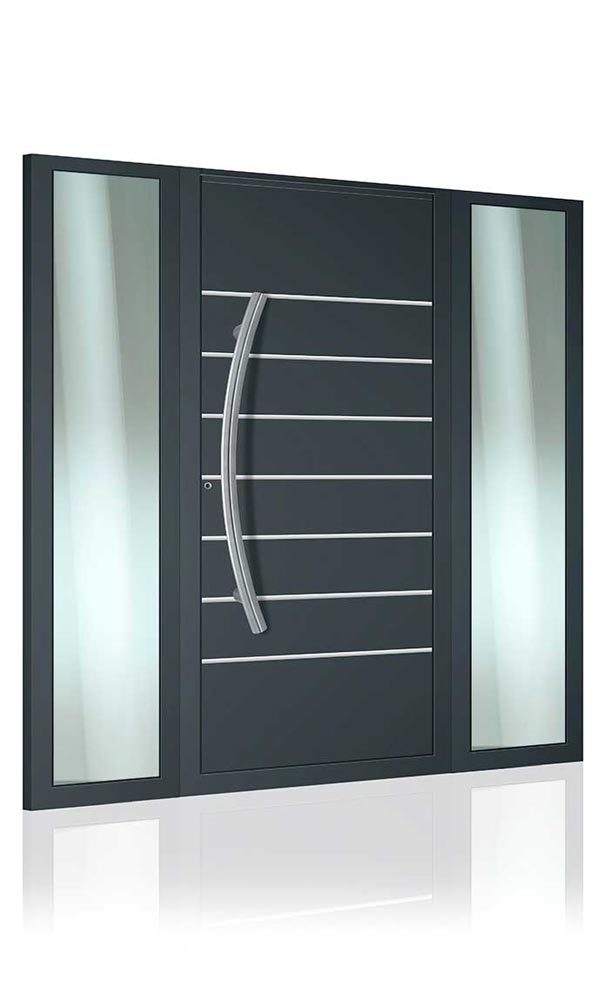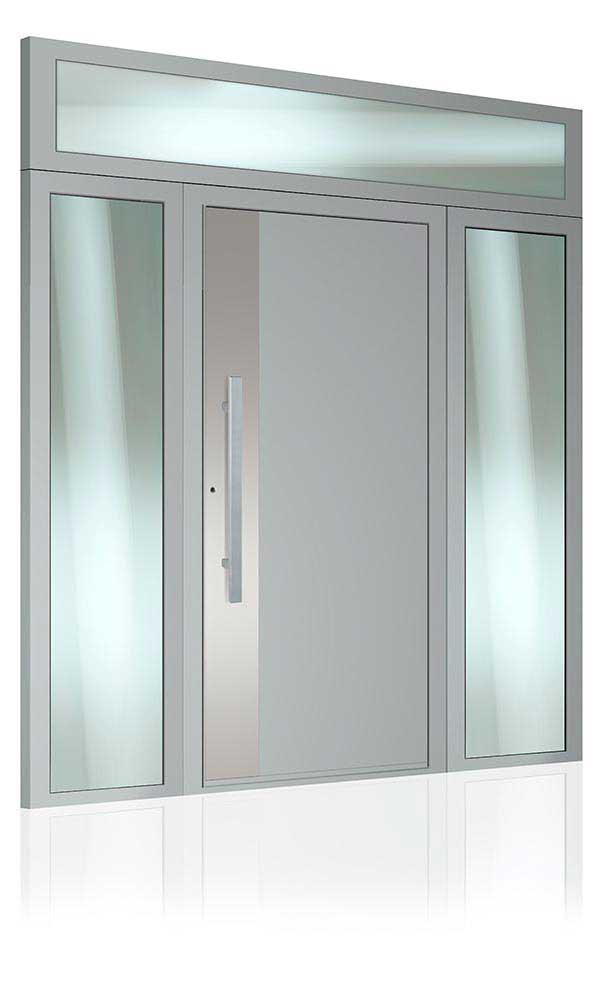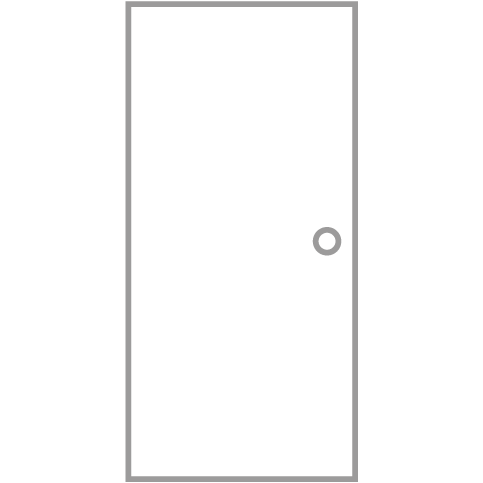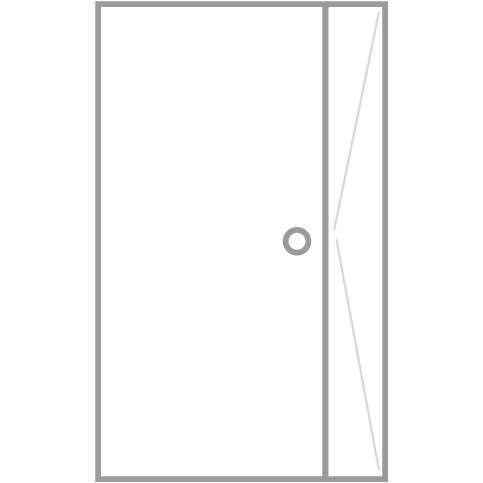 Double asymmetric entry doors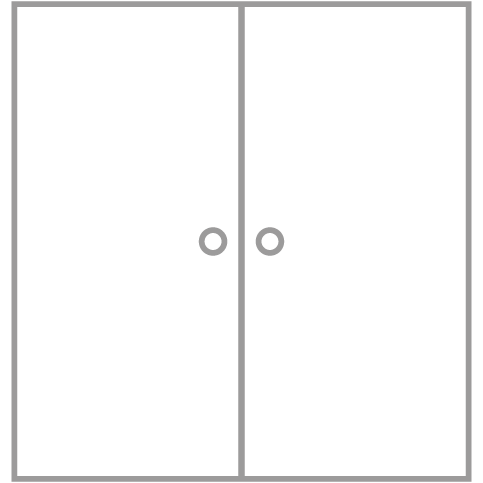 Double symmetrical entry door
Single entry doors with left fixed sidelight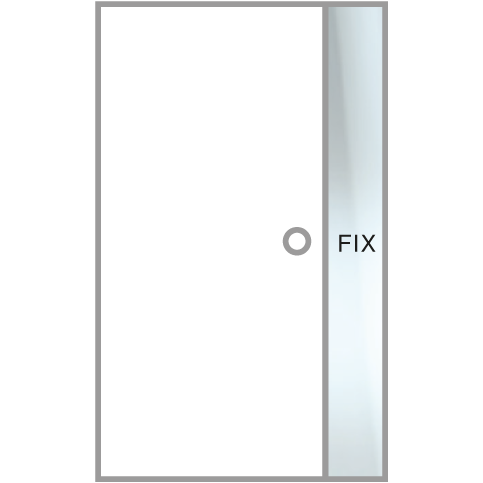 Single entry doors with right fixed sidelight
Single entry doors with fixed transoms
Single entry doors with fixed transoms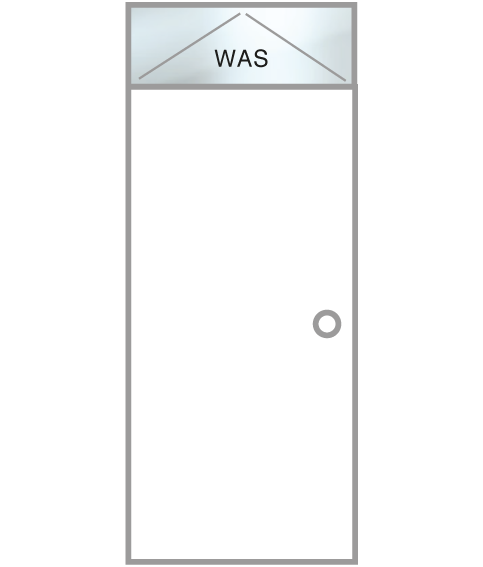 Single entry doors with left and right fixed sidelight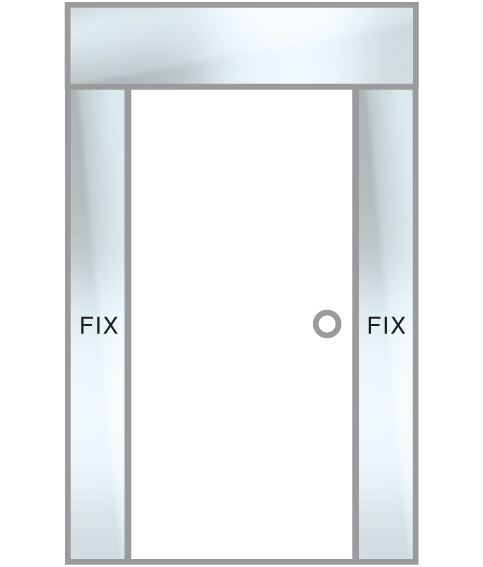 Single entry doors with opening transoms